Meet Cross Plains Chiropractor,
Dr. Dustin Reeson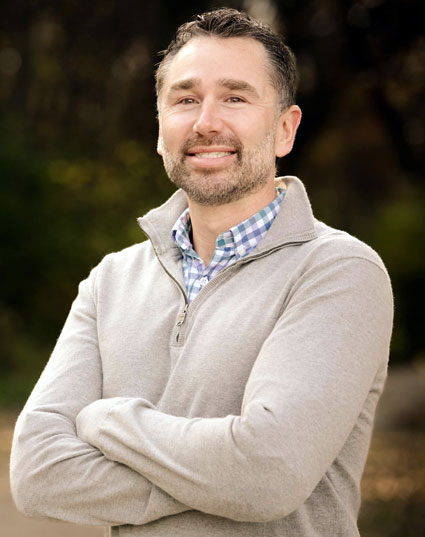 "I admit it, I was a skeptic," remembers Dr. Dustin Reeson. "But a college classmate insisted that I try chiropractic since I was experiencing almost daily headaches that were interfering with my course work. I was taking several different types of medication, but nothing was helping. I was reluctant, but desperate for help! I finally made an appointment to a chiropractor."
"It was awesome," continues Dr. Reeson of his encounter with chiropractic. "The doctor did an exam, took some films, and gently "adjusted" my spine. The chiropractor found the cause of my headaches and corrected it without using drugs or surgery. It was at this point when I decided to become a chiropractor."
His Journey With Chiropractic Care
Dr. Reeson began his pre-chiropractic education at UW-Stevens Point where he studied the basic sciences such as inorganic chemistry, organic chemistry, biology, along with basic physiology and anatomy courses.
After completing his study there, he was accepted at Palmer College of Chiropractic in Davenport, Iowa. During his four years at Palmer, courses included biochemistry, a major emphasis on anatomy and human physiology, x-ray, diagnosis, chiropractic adjusting techniques, and patient care in the Palmer College Public Clinic. After graduating with Cum Laude honors in 2005, Dr. Reeson established his practice in the Cross Plains area.
"We love skeptics," smiles Dr. Reeson. "I still remember the concerns and apprehension I had when I went to the chiropractor for the first time. So we make it a point to explain everything in advance, answer questions and attempt to over communicate. Patients appreciate that."
Life Outside Of Reeson Chiropractic
Dr. Reeson is married to his wife Janeen and has two children who are twins named Brayden and Ella.  He is an active member of the community and is a member of the Cross Plains Lions Club and Cross Plains Snowmobile Club. Dr. Reeson enjoys just about any outdoor activity. He also has a great passion for watching and participating in various different types of sports. Go Packers, Badgers, Brewers, and Bucks!
"Thanks for visiting our site. I look forward to meeting you in person and learning how we may be of service to you. Give Reeson Chiropractic a call, or email me using the link below and let's arrange a time to explore your options."